CONGRATULATIONS TO OUR INDUCTEES FOR 2013
Chick Lit Central 's inductee for 2013 is …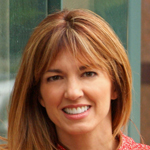 We chose Jane Porter for the Hall of Fame this year because there is just so much to love about her. Not only is she an amazing and talented writer, but she's also very kind and down-to-earth, as well as generous to her readers. Back in 2011, we spotlighted Mrs. Perfect for an ICLM project we were doing at our blog and she found out and offered to give copies of the novel to anyone who commented! She also hosts gatherings for her readers when she's on tour, instead of just speaking at a book store. These gatherings are more intimate and she takes the time to get to know all her readers. She is as wonderful in person as she is on "screen." Jane posts regularly on her blog asking readers their thoughts, talking about her life outside of writing, and featuring other authors. She does some amazing giveaways, as well! She also is very personable with her readers via Facebook and Twitter. Her chick lit novels are amazing. Jane makes each of her characters seem so real and accessible. She shows us their flaws, while also giving them a strength that allows us to cheer them on through their struggles. Her latest series, "The Brennan Sisters," is proof of this ability to connect with her readers through her novels. Jane was even lucky enough to have one of her novels made into a movie … Flirting with Forty. It's a cute and fun adaptation of the story. Not only does she write chick lit, but she has a plethora of romance novels for readers to check out as well.
Here are some thoughts about Jane from one of our readers and frequent guest reviewers, Marlene Engel: "Jane Porter is by far my favorite author. Her books draw you in and make you feel like you're living the story. She has the ability to make you feel like she's speaking directly to you through her words. Jane is not only a very talented writer, she also truly loves her fans."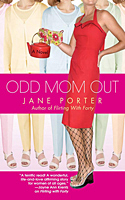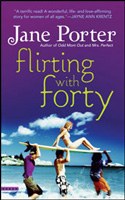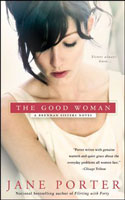 ---
Chicklit Club 's inductee for 2013 is …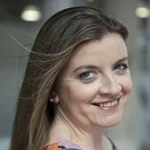 The first time I read a book by Melissa Hill, I actually gasped out loud when I got to the twist. "Never saw that coming either," I thought to myself as I got to the climax of my second book from this Irish author. "Why am I The Last to Know?" By the third book, I was determined to suss out the twist – well in advance. But that was merely Wishful Thinking. And Please Forgive Me but she got me on book four too. And all these years later, I am STILL trying not to let her cunning mind get the better of me! Never Say Never! Besides the trademark twist, with a Melissa Hill novel you are also guaranteed of getting an absolutely absorbing story full of warmth, dramatic tension and charming characters. And for a chick lit lover, that's more precious than Something from Tiffany's.
PS Before I Forget, the other Something You Should Know about Melissa Hill, who published her first book in 2003, is that she also writes forensic thrillers with her husband, Kevin, under the pen-name Casey Hill.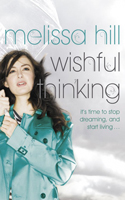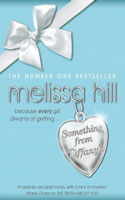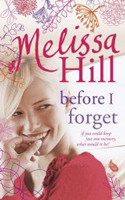 ---
Chick Lit Is Not Dead 's inductee for 2013 is …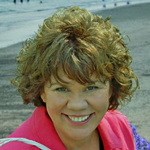 Our 2013 Chick Lit Hall of Fame nominee is author Claire Cook. She is the bestselling author of nine novels, her tenth, Time Flies is out this June. Claire is a true inspiration, having written her first novel at age 45 in her minivan! Her bestselling novel, Must Love Dogs, was made into a movie starring John Cusak and Diane Lane. We love Claire's fresh and funny narrative, her characters jumping out on every page of her delightful books!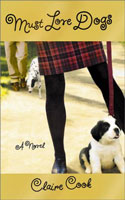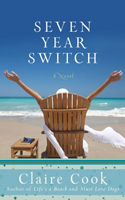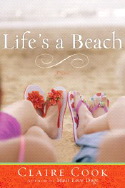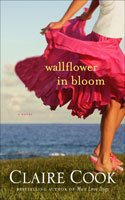 ---
Novelicious' inductee for 2013 is …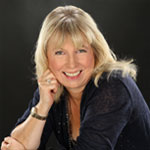 I bought my first Jill Mansell book at the charity shop. It was called Kiss and the cover was a photograph (http://www.trashionista.com/2008/01/book-cover-jill.html) of a woman holding a phallic-shaped microphone with a suggestive expression on her face. In spite of the cover the book became a firm favourite. When I finished Kiss, I was excited to discover that there were more Jill Mansell novels in the world. I eagerly consumed them, loving the way I was completely transported and entertained each time. I think what makes Jill Mansell stand out from other authors is the utter trust you feel when you pick up one of her books; you absolutely know you're safe in the hands of an expert storyteller. You'd think that after twenty-five books the ball might have dropped even slightly on just one of them. But no. I've read every one, and I've always emerged from the last page with the terrific feeling you get in your belly when you've read a bloody good story. A Jill Mansell book never lets you down. Jill Mansell is one of the best (and most dedicated) romantic comedy writers in the world. Her books are full of life, hilarity and characters to fall in love with. Novelicious couldn't be more pleased to induct Jill Mansell into the International Chick Lit Month Hall of Fame for 2013.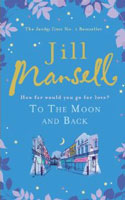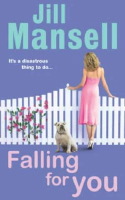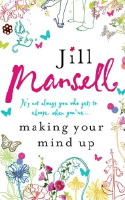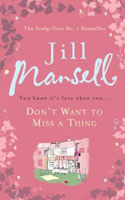 ---
CONGRATULATIONS TO OUR INDUCTEES FOR 2012
Chick Lit is Not Dead's inductee for 2012 is …


To us, Jennifer Weiner is the QUEEN of chick lit.  From the moment we read Good In Bed years ago, we knew we had found what would become one of our all-time favorite authors.  Her talent for developing strong women characters has been proven over and over with her other bestselling novels such as In Her Shoes, Goodnight Nobody, Best Friends Forever, Then Came You and Fly Away Home and more. She is fun, smart and sassy and is always willing to defend the chick lit genre to those who believe it's just a bunch of fluff. Jennifer Weiner is not only a gifted writer, but also a wonderful role model for writers everywhere.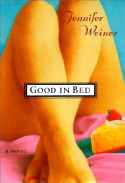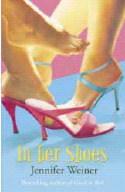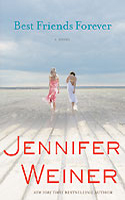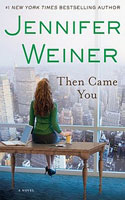 ---
Novelicious' inductee for 2012 is …


I was 19 when I first read a Melissa Nathan book. Not doing well at university and experiencing the symptoms of bipolar disorder that had not yet been diagnosed, I spent a lot of time escaping into bright and colourful-looking books that I hoped would take me away from real life. Pride, Prejudice and Jasmin Field (later re-packaged as Acting Up) was one of those books. I gobbled up the tale of Jasmin and Harry and their charity theatre production of Pride and Prejudice. I was surprised and pleased that the writing was much sharper than the chick lit I had been reading at that point, and it felt nice to really laugh at a time when laughing didn't come easily.
Melissa Nathan became one of my go-to authors (these are the authors whose books I anticipate and buy in hardback if I can) and I eagerly bought each of her books the minute they were released. The book, for me, that really shows Melissa at her best is The Nanny; a real fairytale of a novel, full of warmth, vivid, eccentric characters, surprises and belly laughs. The scene where Josh breaks into his own house and Jo, thinking he's a burglar, wallops him makes me chuckle just thinking about it. The Nanny is a perfect example of what chick lit should be and the reason why readers like you and I get so fangirlish about the power of the genre (and dedicate whole months to it!).
I found out that Melissa Nathan had passed away from breast cancer when I bought her book, The Learning Curve, and read the acknowledgments – a heartbreakingly beautiful letter to her family. Melissa was only 37.
Before she died, Melissa specified a criteria for the Melissa Nathan Award, a prestigious accolade for writers which places as much emphasis on the comedic values of a book as the romantic ones. Do read the criteria link – it outlines perfectly what we look for in a new favourite book and is put better than anything else I've seen.
At this time, the Melissa Nathan Foundation was also established, offering support to families in crisis. The foundation has helped charities such as The Willow Foundation, Honeypot, and The Bone Cancer Research Trust, and has provided Sunshine Buses to schools with disadvantaged children. If you'd like to donate to the Melissa Nathan Foundation, you can email info@melissanathan.com.
I am proud to induct Melissa Nathan into the International Chick Lit Month Hall of Fame. She understood exactly what us chick litters want from a novel, did it herself with aplomb (if you're a newer chick lit reader, I urge you to pick up one of her novels) and has given other writers who do it well, the opportunity to be recognised and honoured by their peers.
Thank you, Melissa.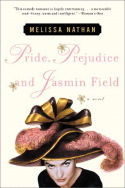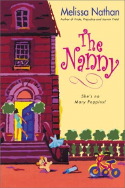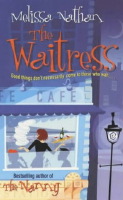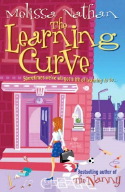 ---
Chick Lit Central's inductee for 2012 is …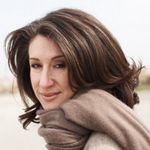 Jane Green lives on the east coast of the US but hails from the UK, which explains her beautiful accent. She is the author of 13 bestselling novels, dealing with real women, real life, and all the things life throws at them, with her trademark wisdom, wit and warmth. Her first novel, Straight Talking, was written in 1996 and told the saga of a single career girl looking for the right man. It made it into a bidding war and became a hit in the UK, turning Jane into an overnight success. The success got even sweeter when her second novel, Jemima J, became an international bestseller. Cosmopolitan called this cheerful, updated Cinderella story "the kind of novel you'll gobble up in a single sitting". The mere mention of Jemima J manages to elicit a sigh of happiness from anyone who has read it! Over time, Jane's novels have matured along with her, graduating to more complex, character-driven stories that explore the concerns of real women's lives, from marriage (The Other Woman) to motherhood (Babyville) to midlife crises (Second Chance). Her latest, and equally fantastic novel, Another Piece of My Heart, is about a relationship between a stepmother and stepdaughter and the boundaries that get crossed along the way. In addition to her novels, Jane writes a daily blog www.janegreen.com and contributes to various publications, both online and print, including Huffington Post, The Sunday Times, Wowowow and Self. She's also a foodie and passionate cook, and her food descriptions in her novels sound absolutely scrumptious! We love Jane's writing style and are already clamoring for her next novel!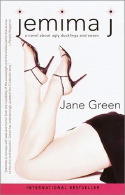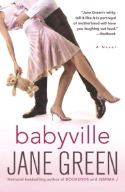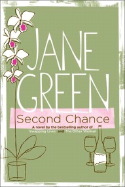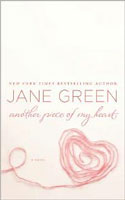 ---
Chicklit Club's inductee for 2012 is …



Sophie Kinsella is known for introducing Rebecca Bloomwood, self-confessed shopaholic, to the world. Under her real name Madeleine Wickham, she had already published several novels including The Gatecrasher and The Wedding Girl. But her experiences working as a financial journalist helped inspire her most famous character – a British girl who just couldn't stay out of debt no matter how many times she hid her credit card in the freezer. The Secret Dreamworld of a Shopaholic (aka Confessions of a Shopaholic) was published under the pen name in 2000. Since then Becky has been the subject of another five novels and made it to the big screen in 2009, portrayed by Australian actress Isla Fisher as an American. Other memorable characters from Sophie include domestically challenged lawyer Samantha from The Domestic Goddess; Lara and her ghostly great-aunt Sadie from Twenties Girl; and mobile-phone addict Poppy from I've Got Your Number. The genre of chick lit just wouldn't be the same without her input.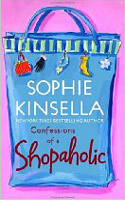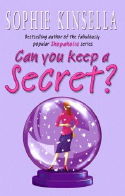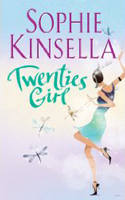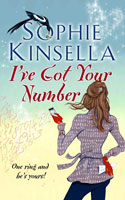 ---
CONGRATULATIONS TO OUR INDUCTEES FOR 2011
Novelicious' inductee for 2011 is …


Back in the year 2000, Jenny Colgan released her debut novel, Amanda's Wedding, and firmly established herself as the funniest writer in a genre choc-a-bloc with funny writers. For the past 11 years, Jenny has captivated readers with her spot-on comedic observations, quirky, lovable characters and the rare ability to create romantic relationships you root for as if they were real.
A firm defender of the genre, Jenny writes the kind of novels that make her the author you'd most want to take out for hijinks and wine drinking. She's the very epitome of a classic chick lit heroine; clever, funny, bold, beautiful, warm-hearted and talented to boot. Novelicious hearts Jenny Colgan very much and reckons they will for a long time to come!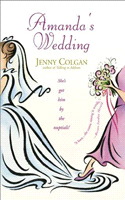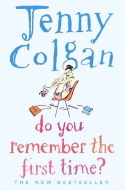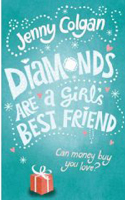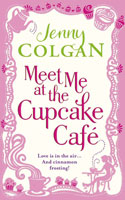 ---
Chick Lit is Not Dead's inductee for 2011 is …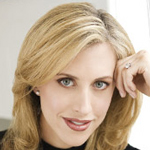 When lawyer turned author Emily Giffin burst on to the scene with Something Borrowed in 2004, the positive word of mouth about her novel set the publishing world on fire. It soared to the top of the New York Times bestseller list because of Giffin's incredible talent for writing characters that make poor choices in such a way that we still root for them to succeed – which makes her books absolutely irresistible! And Hollywood agreed – Something Borrowed has been made into a major motion picture starring Kate Hudson and John Krasinski. How appropriate that it came out May 6, during International Chick Lit Month! Emily has continued to develop flawed but loveable characters and engrossing plots with bestsellers Baby Proof, Love the One You're With and Heart of The Matter. Beloved on Facebook by her growing legion of fans, Emily continues to show us why Chick Lit is SO not dead.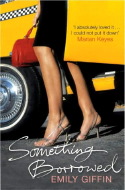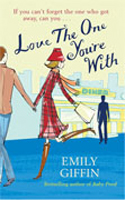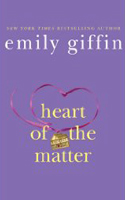 ---
Chicklit Club's inductee for 2011 is …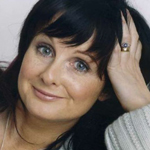 Since the publication of her debut novel, Watermelon, in 1995, Marian Keyes has gone on to become known as the queen of chick lit. The Irish author has a knack of creating amazingly complex and endearing characters who resonate with readers the world over. Rachel's Holiday, in which one of the Walsh sisters battled drug addiction, was one of the first novels to demonstrate that chick lit didn't necessarily mean fluffy. She has never shied away from dark, often taboo, subjects, with domestic violence raised in This Charming Man. But despite addiction, death and adultery figuring prominently in her stories, Marian always employs her deft touch of humour. Her most recent novel (her 10th), The Brightest Star in the Sky (2009), took a more mystical approach, with a spirit entering the lives of some Dublin neighbours. Known for her own battles with alcoholism and depression, Marian is currently taking a break from writing. As she writes in Last Chance Saloon, "show me a person who doesn't have a past and I'll show you a boring bastard".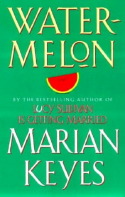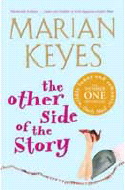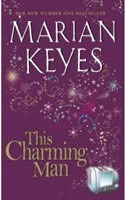 ---